Future Market Insights, an ESOMAR-certified market research organization and a Greater New York Chamber of Commerce member offers detailed market insights on transparent coating. According to their study, the growing preference for renewable energy sources, particularly in the rapidly expanding solar energy market, is driving substantial demand for self-cleaning transparent coatings. Their report provides a comprehensive analysis of the Transparent Coating market, encompassing research scope, content, other influential factors, and forecast data for ultra-thin glass. The report includes meticulous revenue, shipment segmentations, and 10-year forecasts extending to 2033. Furthermore, it delves into key players, their market shares, the competitive landscape, and regional insights.
NEWARK, DEL, Aug. 31, 2023 (GLOBE NEWSWIRE) — The transparent coatings market is likely to be worth US$ 16.6 billion in 2023. The market is expected to reach US$ 31.2 billion by 2033, growing at a 6.5% CAGR during the forecast period. The transparent coatings market is being driven by their growing usage in wood, glass, optics, metal, plastics, solar panels, and concrete applications.
The growing industrial and commercial construction in urban areas is one of the key drivers for the transparent coatings market. These coatings are extensively used to cover the glass facades of commercial infrastructure like office buildings and shopping complexes. Their self-cleaning, anti-reflection, anti-glare, and UV-resistant characteristics are useful in maintaining an energy-efficient office atmosphere. The rising development in commercial construction across developed and developing countries is expected to augment the growth of the global transparent coatings market.
The transparent coating industry benefits from increased customer demand for transparent and clear thin thin-layering to maintain product visibility while improving surface qualities. In the coming years, the use of technology in transparent coatings will offer up new application prospects for these coatings.
The global transparent coatings market is dominated by a few countries that lead the production and end-use sector for these coatings. The increasing use of transparent coatings in the solar energy sector is expected to pave the way for their market growth in emerging countries like the Middle East and India. The significant consumption of wood, metal, and glass applications is expected to drive market growth in America, Europe, and East Asian Countries.
Request a Sample PDF Overview of the Report: https://www.futuremarketinsights.com/reports/sample/rep-gb-17751
Key Takeaways from the Transparent Coatings Market:
The transparent coatings industry in the United States is predicted to reach US$ 5.0 billion by 2033, increasing at a 6.0% CAGR.
The transparent coatings industry in China is estimated to reach a market size of US$ 4.4 billion, expanding at a CAGR of 6.8% by 2033.
During the forecast period, the transparent coatings industry in India is expected to reach a market share of US$ 3.7 billion, securing a 7.2% CAGR.
The transparent coatings industry in Germany is predicted to reach US$ 3.1 billion by 2033, increasing at a 5.7% CAGR.
Japan's transparent coatings industry is predicted to achieve a market share of US$ 2.5 billion, rising at a 5.9% CAGR during the forecast period.
With a CAGR of close to 7% from 2023 to 2033, the protective coating segment is expected to dominate the transparent coatings by coating type.
With a CAGR of more than 10% from 2023 to 2033, the solar panel segment is expected to dominate the transparent coatings by application.
Attribute
Details
Transparent Coating Market Size (2023)
US$ 16.6 billion
Transparent Coating Market Projected Size (2033)
US$ 31.2 billion
Value CAGR (2023 to 2033)
6.5
%
How Does the Competition Look in the Transparent Coatings Market?
The market for Transparent Coatings is fragmented, with intense competition among the large number of market participants. To increase their market position, these businesses are concentrating on expanding their production capacity and sales footprints. Several significant participants in this industry are
Woodver
Wincoat
TWI Ltd.
NEI Corporation
Holland Shielding Systems BV
HeiQ Materials AG
Denton Vacuum
IRO Coating Additive Co. Ltd.
MAC Thin Films
Isonem Paint & Insulation Technologies
Maris (Saint-Gobain)
Nippon Paint (India) Private Limited
NEXT Energy Technologies
SolarWindow
Evaporated Coatings Inc.
Axalta Coating Systems
AkzoNobel
PPG Industries
Hempel
3M
Sherwin-Williams
The main players are particularly investing in R&D projects to develop products tailored for specific applications and discover new applications for transparent coatings. To satisfy the shifting needs of customers, they are also focusing on extending their product line and strengthening their distribution networks.
Purchase now and Get Exclusive Insights on Competition Dashboard: https://www.futuremarketinsights.com/checkout/17751
Key firms in the transparent coatings sector frequently participate in mergers and acquisitions to strengthen their positions in the market, broaden their product offerings, and get access to new markets. To gain an advantage in these markets, they are also concentrating on providing clients with cost-effective and renewable solutions.
Key Segmentations:
By Coating Type:
Protective Coating
Hydrophobic Coating
Abrasion resistance Coating
UV Resistant Coating
Others
By Application:
Wood
Glass/Optics
Metal
Plastics
Solar Panels
Concrete
Others
By Region:
North America
Latin America
Western Europe
Eastern Europe
East Asia
South Asia and Pacific
The Middle East and Africa
About the Author of this Report:
Nikhil Kaitwade (Associate Vice President at Future Market Insights, Inc.) has over a decade of experience in market research and business consulting. He has successfully delivered 1500+ client assignments, predominantly in Automotive, Chemicals, Industrial Equipment, Oil & Gas, and Service industries
His core competency circles around developing research methodology, creating a unique analysis framework, statistical data models for pricing analysis, competition mapping, and market feasibility analysis. His expertise also extends wide and beyond analysis, advising clients on identifying growth potential in established and niche market segments, investment/divestment decisions, and market entry decision-making.
Nikhil holds an MBA degree in Marketing and IT and a Graduate in Mechanical Engineering. Nikhil has authored several publications and quoted in journals like EMS Now, EPR Magazine, and EE Times.
Take a Look at Trending Reports of Chemicals & Materials Domain:
BRIC Performance Coatings Market Size: The BRIC performance coatings market is expected to generate US$ 95.9 billion in revenue in 2022. The market is anticipated to grow at a CAGR of 5.3% to reach US$ 8.66 billion by 2032.
Wood Coatings Market Share: The wood coatings market is anticipated to garner a modest strength with a CAGR of 5.9% from 2022 to 2032.
Water Proof Coatings Market Trends: The global Water Proof Coatings Market is set to thrive at a CAGR of 4.02% between 2022 and 2032 while holding a value of US$ 15.81 Billion in 2022. The anticipated value of US$ 23.45 Billion by 2032.
Europe Advanced Aerospace Coatings Market Growth: Rising production and sales of aircraft, particularly in developing countries within the region are anticipated to create noteworthy opportunities in Europe's advanced aerospace coatings market
Coating Auxiliaries Market Demand: In 2022, the Coating Auxiliaries Market was assessed at approximately US$ 8 billion, with forecasts suggesting a steady growth trajectory at a CAGR of 3.9% from 2022 to 2032. It is anticipated that the global coating auxiliaries market will have reached a valuation of around US$ 11.70 billion by the year 2032.
About Future Market Insights (FMI)
Future Market Insights, Inc. (ESOMAR certified, recipient of the Stevie Award, and a member of the Greater New York Chamber of Commerce) offers profound insights into the driving factors that are boosting demand in the market. FMI stands as the leading global provider of market intelligence, advisory services, consulting, and events for the Packaging, Food and Beverage, Consumer Technology, Healthcare, Industrial, and Chemicals markets. With a vast team of over 5000 analysts worldwide, FMI provides global, regional, and local expertise on diverse domains and industry trends across more than 110 countries.
Contact Us:          
Future Market Insights Inc.
Christiana Corporate, 200 Continental Drive,
Suite 401, Newark, Delaware – 19713, USA
T: +1-845-579-5705
For Sales Enquiries: [email protected]
Website: https://www.futuremarketinsights.com
LinkedIn| Twitter| Blogs | YouTube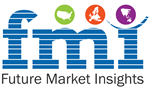 Originally published at https://www.einpresswire.com/article/653081721/transparent-coating-market-to-cross-us-31-2-billion-by-2033-registering-6-5-cagr-future-market-insights-inc